Ceramic Tile Murals - Van Buren and Federal Street Chicago 8' by 125'. This mural took a year and half to complete.
Each tile is hand-painted with glazes and fired before mounting to the wall.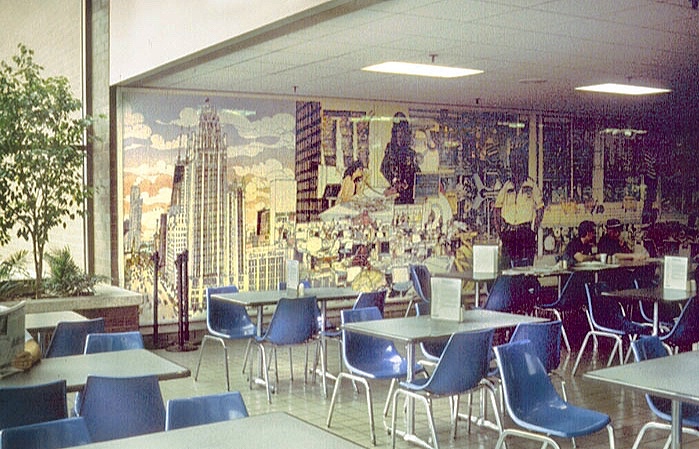 Mark has been making ceramic tile murals for many years, including Van Buren and Federal(pictured above), Lake Forest High School, State of Illinois, Sears School, O'Hare Airport, Chicago Tribune Company, McDonald's, Everette School, Northwest Memorial Hospital, Gorton Community Center,CROYA
VIDEOS Of how some of the murals are made.
MURAL INQUIRY INFO
If you are interested in a mural project: Mark McMahon 847-209-0926